Experiencing the Feminine Mystic Within
Mary Magdalene Tour – Southern France
August 23rd to September 1st, 2017
With Dr. Romana Ercegović, Kim Seppälä and Andreja Cepuš
We warmly invite you to join a circle of women who have a passion to reconnect with the divine feminine wisdom within and to experience a transformative journey to our wholeness – holiness. We will be traveling through the magical sites of Southern France where once Mary Magdalene and other women taught the mysteries of love and sovereignty – while opening up to the depths of our inner landscapes. Our intention for this multidimensional experience is to release any heavy attachments to personal and collective wounds caused by the suppression of the feminine mysteries. As we allow the dust of the past to lift to the surface of our consciousness and be swept free, each of us will discover personal treasures hidden within their soul.
This will be an opportunity to reconnect with forgotten parts of ourselves in the safe space of sisterhood. Many of us have been part of historical events in this land, where we have left our energy hidden for later times when it would be safe again to speak our truth freely. This time has come. It is safe now to embody and radiate our true crystalline essence and to be sensually, authentically free in our bodies and hearts.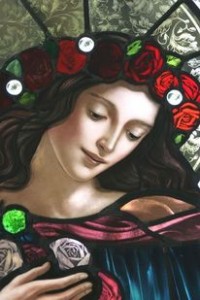 Mary Magdalene is a historical person as well as an archetype of the feminine mystic. She was an embodiment of Love, teaching hundreds of women about self-love. Through the embodiment of love – on all levels, emotional spiritual and sexual – she returned to her inner wholeness or holiness. On this tour, each participant has the opportunity to discover who our inner mystic is, what this archetype means for us; and what does it mean to be a mystic in a woman's body?
Activities will include inner journeys (dreamwalks, meditations), historical sightings, sharing circles (to give space for healing conversations), channelings of Mary Magdalene and other masters, expressive creativity (dance, storytelling, toning), and connecting with our inner nature through the external nature (as we visit beautiful fountains, trail the woods and sit on mountain tops). Most of these activities are guided and experienced with the group but there's also the opportunity for guided individual work (to facilitate your reconnection with the inner mystic) for those who choose. In addition there will be space for integration and moments of silence to help connect with the intuition. We encourage everyone to keep a journal throughout the tour.
As we dive into the history of South France and especially our inner stories, we will explore the following themes: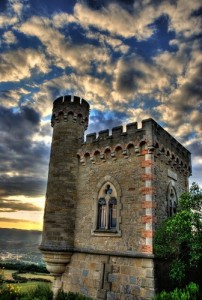 The Sisterhood of the Rose
The mystery schools of Isis
Mary Magdalene's teachings
Self-love and sensuality
Releasing the wounds of love
Embodying our feminine mastery
Inviting new potentials into our lives
Sacred union and supportive relation of inner feminine and masculine
As the facilitators, the three of us will work in synchronicity and sisterhood to create a safe space for this experience. Read more about the facilitators here: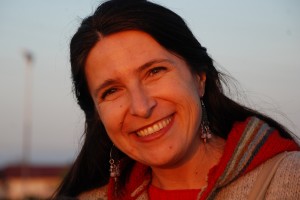 Dr. Romana Ercegović has devoted her artistic, scientific and spiritual work to re-awakening, understanding and re-dignifying the wisdom and art of the Divine Feminine, as a principle of balance with Divine Masculine. As a playwright and director of her theater performances, she re-evaluates the role of ancient feminine myths and as a performer she embodies different qualities and archetypes from various cultures (such as Mary Magdalene, White Buffalo
Woman, Persephone, Demetra, Hecate…). She has traveled to many temples around the world and is deeply connected to the mysteries of the sacred feminine. Both in her research and workshops she uses an intuitive and multidimensional approach (for example in her doctoral thesis: The Greek Mysteries and their Influence on the Revitalization of Ritual in 20th and 21st Century -Theater). On this tour, she will be guiding the participants through the initiatory process of opening to the inner mystic.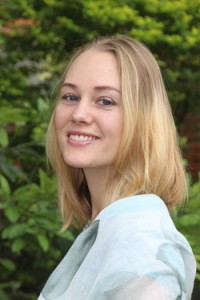 Kim Seppälä is a Finnish-German consciousness explorer, writer and a psychologist in training. She is an advocate of sovereign spirituality and believes that each of us has direct access to divine wisdom if we just have the courage to turn inwards and listen. She will be channeling M. M. and the Sisterhood of the Rose on this tour. After spending many lifetimes as a priestess of Isis, she has dedicated this lifetime to experiencing self-love and freedom. "For me this tour is about connecting with other masters and creating a safe space where each of us can reclaim and integrate the feminine aspect of the inner mystic. Remembering our timeless wisdom without getting caught up in the gravity of the past is much easier in the company like-hearted people and when we allow ourselves to enjoy the adventure with all our senses."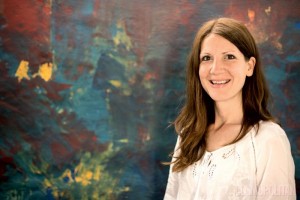 Andreja Cepuš is a Social Artist and founder of Accelerator of Conscious Creation ENVIR – a field for connecting different people, perspectives and worlds for the purpose of awakening new creativity in the powerful space of togetherness. She carries within the wisdom of Divine Feminine from many lifetimes and is well recognized for her work in the field of empowering women and Women Leadership in Slovenia. She hosts women circles and facilitates workshops related to expressing our authentic feminine nature. As a longtime contemporary dancer she understands the importance of art as divine feminine principle. On this journey she will facilitate experiences to help us reawaken our sensual nature with all its layers, from subtle to physical. Through movement and connection with nature we will open the channels in our bodies to allow our sensual femininity to flow freely so that we can experience, embody and express it in our everyday lives.
Info & Booking & Payment:
Bookings have to be made by 15th of May 2017, with first payment in advance.
Responsible organizer of the traveling: VARD, d.o.o.
For more info please contact us:
andreja.cepus@envir.si
You are warmly welcome!