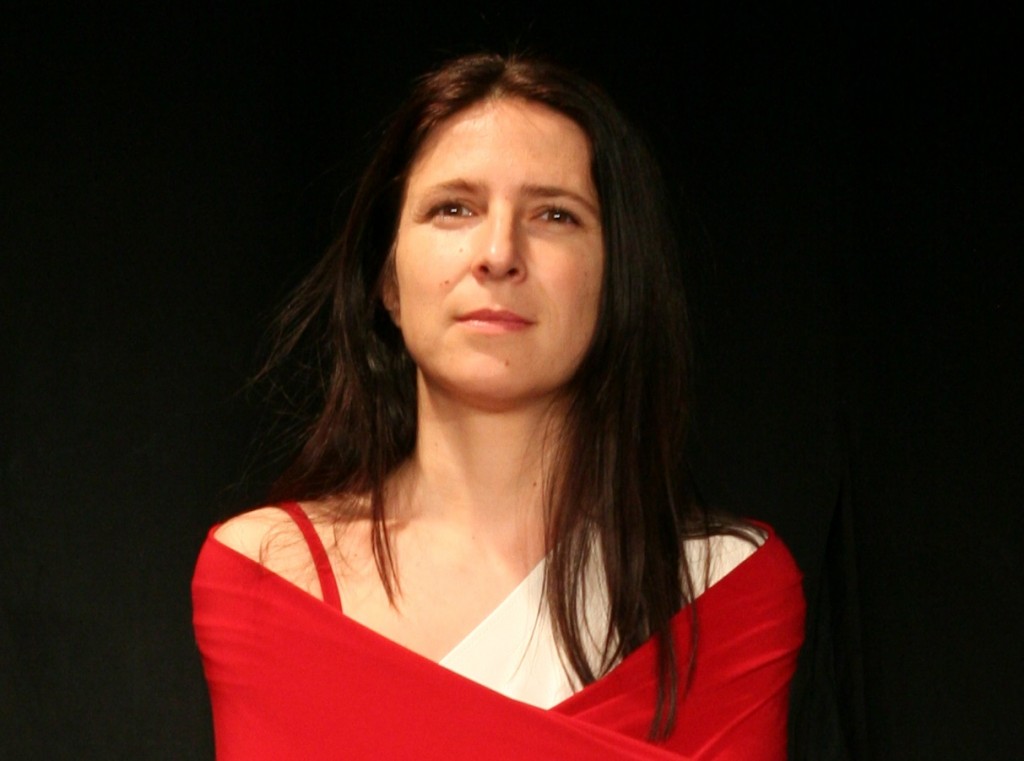 "What a powerful performance – and so filled with sensuality! So pure and clean. You are brave, Romana. A beautiful creation." Marit Singelstad
"From the depths of sacredness… Beautiful and powerful performance!" Andreja Cepuš
"Absolutely beautiful, dear Romana. Your performance touches me deeply. Thank you for sharing this wonderful expression of love!" Christine Wegener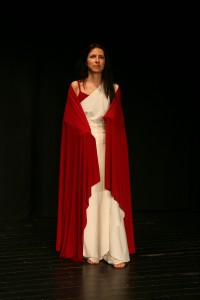 Sacred theater performance MARY MAGDALENE
Playwright, Director and Performer: Romana Ercegović
Costume Designer: Stanka Vauda Benčevič
Production 2007, Ptuj, Slovenia
VIDEOS:
9 minutes excerpt from theatre performance "Mary Magdalene"
30 min presentation video of the theatre performance "Mary Magdalene"
ABOUT THE PERFORMANCE
Mary Magdalene performance brings a new perspective to story of Mary Magdalene, which has been mostly presented to us through religious interpretation. What is behind of her prostitute and repentant sinner character, stigmatization, which took away not only the dignity of Mary Magdalene as historical figure but also the sacredness of the feminine in mythology of Christian religion, and thus influenced the self-image and self-confidence to women born in this culture, distorted the purity of our sexuality, whether we identity with the religion or not.
The author of performance doesn't give any new version of the story, but questions the given "truths" and uncovers the purity and dignity of a woman and every human being. She doesn't do it with attacking, persuading or blaming anyone, just allows herself to feel how it feels when this vulnerable place inside is not respected, just allows the liberation of the truth to take place and takes responsibility for stepping out of a role of a victim.
The strength of the performance is in subtle, gentle, tender feminine quality. The attention of spectators is not so much attracted by interested activity on stage, but rather by intensity of slow, but fully present movement and fully meaningful spoken word.
I Had a Vision
I had a vision.
I entered a sacred temple shining in bright light.
I saw a woman.
She was dancing.
Who is she? I thought.
In reply I heard a voice:
Woman inside of you lives for love.
She gives away her grace and beauty.
She knows no other way.
She is gentle, loving, understanding.
And she is vulnerable.
Because she loves so much,
she is so vulnerable.
She can not defend herself.
It's so easy to put her down,
to disrespect her, to disgrace her.
I will protect her. I will respect her. I will love her.
I whispered.
—
From the theater performance of Mary Magdalene, written in 2007 by Romana Ercegović
This poem is copyright © by Romana Ercegović.
If you share it, please always include the author's name and a link to this page. Thank you!